DNR warns drivers of deer activity during harvest and hunting season (2013/10/01)
INDIANA (WTHI) - The Department of Natural Resources warns drivers to use extra caution when driving in rural areas of Indiana during harvest time and hunting season.
Because farmers are now in the fields harvesting, deer could be on the move anytime during the day.
Motorists should take the following precautions when driving in rural areas to avoid having a crash involving a deer.
•When possible use high beam headlights at night and be aware that deer could be standing on or near the side of the roadway.
•Drivers should watch approaching vehicles and observe what may break their headlights beams; it could be a passing deer. This technique allows extra time to slow your speed and be alert for the deer.
•Watch for reflections from the deer's eyes.
•Where there is one deer there are often several. Do not assume you missed the deer because more could follow.
•If your vehicle strikes a deer do not touch it. A frightened or wounded deer can cause you serious bodily injury. Remain in your car, make sure you and your passengers are safe, and call the police to obtain a crash report for your insurance company. You should report this as you would any other crash.
•Finally, as always, buckle up.
For more information concerning deer habits, population, and trends in your area contact your local conservation officer or the Indiana Department of Natural Resources Division of Fish and Wildlife at 317-232-4200.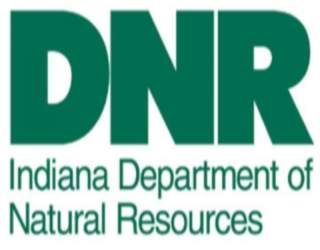 ---
WV Crime Stoppers adds texting feature (2011/04/01)

WV Crime Stoppers adds texting feature
Updated: Saturday, 02 Apr 2011, 2:54 PM EDT
Published : Friday, 01 Apr 2011, 9:39 PM EDT
TERRE HAUTE, Ind. (WTHI) - Vigo County law enforcement have a new weapon to fight crime.
For years, Wabash Valley Crime Stoppers has helped the Valley capture the area`s most wanted.

Now, they`re getting an upgrade. You can now text message your tips completely anonymously.
Here are the steps:
First send your tip to the number 274637 or "CRIMES"
As you`re writing your tip, you have to put in the letters, W-V-C-S for Wabash Valley Crime Stoppers.
They you`ll get a confirmation text back from the system.
A few minutes later, you should get another text, with an official replying to your message.
You can continue your correspondence as you would any texting conversation.
Once you`d like to end your conversation, text the word "STOP" to the same number.
That`s all there is to it.

Sheriff Greg Ewing is one of only two people that gets your tips.

When you send the message, he`ll get an email. The system`s so secure he has to put a password in just to read what you`ve sent.

Then, once you request to stop the conversation, the department cannot reply anymore.
It`s an updated system that Ewing hopes will influence the youth.
"I think really you`re going to see, it`s going to be geared a lot towards that younger crowd, because those are the ones that have really bought into text messaging," Ewing said.
Now as always you can continue to call 812-238-STOP to submit your tips in addition to the texting feature.
---
Strike Out Crime - Bowling Fundraiser (2010/02/26)
The Wabash Valley CrimeStoppers' second annual Strike Out Crime bowling event kicked off the weekend a little early Friday afternoon, as 20 teams raised funds at the Terre Haute Bowling Center.
One hundred participants from local businesses and organizations raised about $5,000 for Crime Stoppers, a law enforcement tool that provides a telephone number and online tips encouraging citizens to volunteer anonymous information to help police with unsolved crimes. Tipsters with qualifying information about a crime can earn money for their cooperation.
Thanks to all the teams for supporting Crime Stoppers.
---
24 Hour Answering Service (2008/01/04)
Thanks to a generous donation from Duke Energy, Crime Stoppers now has a 24 hour answering service. This will ensure a live operator to take your calls even out side of normal office hours. This will ensure better service for the tipster and quicker utilization of the information for better service to the Community. A big THANKS to Duke Energy.
---
Duke Energy Provides The Answer (2008/01/02)
Duke Energy Recently showed their concern for and support of our community by making a generous donation of $2000 to The Wabash Valley Crime Stoppers. This money was used in part to provide a 24 hour answering serviceto recive tips from the responsible citizens of the community at any time of day or night. Until now there was a live operator only during office hours. This will provide better service to the citizen calling in the tip and a faster dispersal of the information received, resulting in a safer community.
A BIG THANKS to Duke Energy!!!
---